All of the big things have been done.  We have received the invitation to serve, the house is sold, and our stuff is in storage.  We still have many smaller details left to take care of, but much of that could wait while we enjoyed the holiday season, a.k.a. The Mobley Farewell Tour.  I think Cher's farewell tour took three years.  Ours will be much shorter.
We began the Mobley Farewell Tour back in November with a Thanksgiving trip to Denver to see David and his wife Maria.
Maria cooked an absolutely perfect Thanksgiving meal.  Which is amazing considering it was her very first one (she is from Colombia).
David and Maria were perfect hosts, as usual, and this year they took us up to Rocky Mountain National Park for some snowshoeing (our first time).  What fun, and though we had been hiking in RMNP before, it looked completely different with a nice carpet of snow covering everything.  It was beautiful.  Back in Denver, we even had mild enough weather that I was able to go on a nice 30 mile bike ride with David.  The system of bike trails in the Denver area are amazing.
Back in Atlanta we prepared for our last Christmas in Atlanta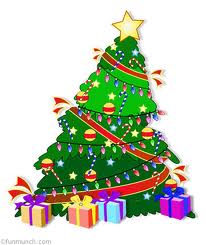 before leaving the USA.  We enjoyed several dinners and gift exchanges with family and friends.  This year our Christmas wish list consisted mostly of items we may need in Botswana.  We sure didn't need more "stuff" that would just have to go into the storage unit.  Christmas seemed odd to me this year as it is the first one in 15 years that we did not celebrate in our own house.  For the past 15 years it was always my job to find, buy, transport, and setup the Christmas tree.  The piney smell of a real Christmas tree is one of the things I love most about the Christmas season.  We are now living with my elderly mother-in-law who uses an artificial tree, so no piney smell.  This Christmas was very different and we couldn't help but wonder what next Christmas will be like.  Will we even have a tree?
New Year's Eve found us reflecting on all we had been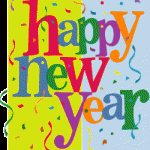 through the past year and how different our lives would be in the upcoming year.  On reflection I would have to say 2010 was an amazing year.  It would be hard to top it, but I have a feeling 2011 will be even more amazing.  Cheers!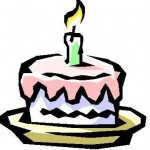 My birthday might as well be part of the holiday season, since it falls on January 11.  It is so close to the mega-holidays Christmas and New Years that it almost loses its identity.  My sweet wife, to her credit, tries her best to make it special and not overlooked. My birthday wish list, like the Christmas list, was for things I may need in Botswana.  I turned 60 by the way, and to celebrate it I plan to do a 60 mile bike ride next week when Tish and I take a birthday trip to Florida.
So now that the holidays are over the Mobley Farewell Tour will continue in the form of phone calls, dinners and lunches with friends for the next two months, possibly another trip to Denver and Charlotte, and then in the last few weeks a party or two.