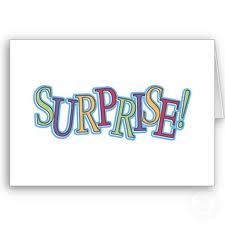 The Peace Corps surprised us (understatement) by inviting us to serve in a completely different part of that world than we expected.  (Sub-Saharan Africa instead of Eastern Europe).  Tish's job basically will remain the same, but the expressed needs in Botswana are different than in Eastern Europe.  They also surprised me by asking me to do something completely different than teaching English.
I have to say, these were very welcome changes.  We much prefer serving in Africa, and I believe I am much more suited to the job I will be doing than to teaching.  We are looking forward to having the stereotypical "Peace Corps Experience".
There is fallout from those changes, however, having to do with how we will prepare ourselves for Peace Corps service.  We will be preparing for a different climate and type of living obviously; but also preparing for the different types of jobs.  Previously we were doing volunteer work to learn to teach English, and Tish was researching the needs of the Health Care systems in Albania.  Going forward we will be doing volunteer work to learn more about the HIV/AIDS problem.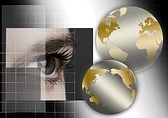 In addition to the volunteer work to learn to be a better English teacher, I have been taking a series of classes at Clayton State University on a track to get a Global TESOL certification which would help me to be a better ESL teacher.  The courses I have taken are interesting and challenging.  The teacher, Dr. Sarah Shope is highly qualified and I have enjoyed being in her classes.
Here is a link to Dr. Shope's Global TESOL program's web page:  http://www.globaltesolcertificate.com/
I was taking the classes for three main reasons.
It was something I was doing to prepare for Peace Corps service (as an English teacher).  However, when they finally did call and I proudly told them about the ESL volunteering and the TESOL class I was taking, it really didn't matter a lot since they had changed my job from teaching ESL to Capacity Building – District Community Liaison.  Oh well.
I was assuming that teaching ESL might be a secondary project.  Now I find out that almost everyone in Botswana knows English already – it is the official language and is taught to every student.
I was thinking about post-Peace Corps opportunities in the third world, and thought teaching ESL could be one.  But that would only work if I had the certificate plus two years of fresh experience.  Now it looks like I won't have the ESL teaching experience.
So now I am wondering if I should pay the $700 and spend the time to finish the last two courses. So far I have taken two courses:  "Issues of Culture in TESOL" and "Applied Linguistics and Language Acquisition."  The next two are "Materials and Methods for TESOL" and "Orientation to the Profession of TESOL".
It seems like a lot of money and time for something I most likely will not use.  On the other hand if it turns out I could use it, I would feel like an idiot for only going halfway through the courses and quitting.  What to do…. What to do…
I am leaning toward not continuing with the Global TESOL classes.
Anyone interested in the field of teaching English as a Second Language (ESL) should consider getting this certificate.  Apparently the world is hungry to learn English and they love learning it from native English speakers, like Americans.  It is a way to find a job overseas that sometimes pays decently.  It is my understanding that if you have a college degree and this type of certificate it is not hard to find a job.  Korea hires a lot, as does Japan and many other countries.