Actually we will be returning to the USA in less than six months, about five and one-half to be exact, but who's counting?  I am!  If you are interested, you can see the exact number of months and days by looking in the sidebar to the right  —>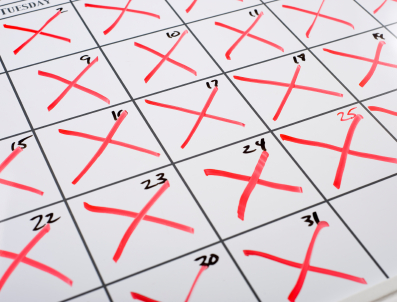 The Peace Corps calls it COS (Close of Service).  Our COS date is May 8th, 2013.  I can hardly believe we are this close to the end of our service.  It doesn't seem that long ago that Tish and I sat in our kitchen eating dinner and discussing the possibility of joining the Peace Corps.  That was in the Fall of 2009.  During the following 18 months we were put through the ringer by the Peace Corps in their application process; and we had a lot of huge personal things to deal with as well, such as selling our house, selling cars, storing our possessions, and moving in with Tish's mom for a few months…  and then we left for Botswana.
The last 18 months here in Botswana have also been a whirlwind.  I had thought time would drag, but it has seemed to fly by.  We have done a lot.  We traveled to Africa and it became our home.  We learned about the culture and a little bit of the language and went to work in Mochudi.  We adapted to a completely different lifestyle, and learned to do without a lot of the comforts of home.  We had fun and traveled to Namibia, Zimbabwe, South Africa, Mozambique, and all over Botswana.  We have seen elephants, lions, leopards, rhinos, buffalo, and many more animals all up close (very close) and personal.  We have had failures, disappointments, and some successes as well.
The typical Peace Corps Volunteer's service follows a cycle.  It is normal for a volunteer to spend the first year of their service getting used to their new village, making contacts, and figuring out where they fit in best and how they could help.  Then in the second year things seem to fall into place,  and the Volunteer's service really takes off.  Tish's Peace Corps service seemed to follow this normal cycle.  Tish struggled a lot at first and even thought of going home.  Here in her second year she has really found her place at Stepping Stones International and is truly doing wonderful things and making a difference in the lives of the kids there.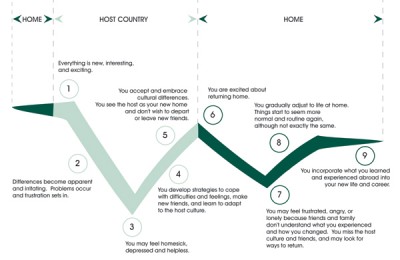 My experience didn't follow that cycle at all.  Because I brought IT skills to Botswana, I was able to use those skills and teach those skills from day one.  I was helpful at the DAC office, NGO's in Mochudi, in the Library, and with special projects for the District Commissioner.  I also enjoyed "building capacity" among the other Peace Corps Volunteers by writing articles for our newsletter, and teaching sessions during Pre-Service Training for other incoming Volunteer groups (Bots-11, Bots-12 and Bots-13).  I also serve on the Volunteer Advisory Council (VAC).  So I felt very useful and productive the first year.  Now, well into our second year, I continue doing the same things but I find that I am somewhat "burnt out" and am oh so ready to go home.  I am still very glad for my time here, it has truly changed our lives, but I miss home.
Hard to believe, but I understand Peace Corps Volunteers go through a similar period of adjustment when they return to America as well; and returning to the US can be as stressful as moving to Africa.  However, before we return we need to start thinking about all of the decisions we will have to make.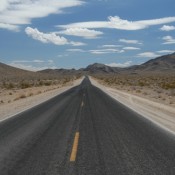 Where do we want to live?  We don't own a home in Atlanta anymore, and our children live all over the country, from Denver all the way to Charlotte.  We are thinking a fun road-trip is going to happen.  We want to visit a lot of cities and see which place feels like home.  I guess we will have to buy a car first – another decision to be made.
Where do we want to work?  Neither of us has a job to return to.  The decision of where to work and what we will do is still up in the air.
Before we get serious about those big decisions, however, we intend to return to Atlanta and spend some quality time with our family and friends who we miss a lot and who have been so supportive of us during our service.
Being in the Peace Corps has been a life altering experience in ways I never imagined.  I am sure it will take a few years to completely process all that we have been through.  Just a few more months !