Continuing from my previous post on Spring/Winter Happenings, here are some more Spring/Winter Happenings:
Meeting President Bush
I had the honor of meeting George W. Bush and his wife when they came to Gabs a few weeks ago.  I was part of a small group that had a private informal meet and greet with him that lasted about 30 minutes.  I will write a separate blog post about that soon.
Planning Upcoming Vacations
Of course we recently had a very nice trip to Tuli-Block.  This was a mini-vacation.  We are looking forward to David and Betsy's trip here in September and October. We are going to have the vacation of a lifetime with David and Maria, and then a week after they leave we will be having another fantastic vacation with Betsy and Mike.
In the past we usually took a nice vacation every year and a super-dooper (expensive) one ever two years.  Our vacations in France, Italy, Ireland, Australia, New Zealand, etc, fall into this category.  This year we are doing two super-dooper vacations in the same month.  Why not!  We will probably never get back to Africa, and we haven't seen our kids in 15 months.  The trips are mostly planned out and they will go something like this:
My son David and his wife Maria will spend a few days in Mochudi.  Then we fly to Maun where we hook up with a safari guide, Lucky Mokogwe, who will take us on a luxury six-day camping safari all the way across the Okavango Delta to Zimbabwe where we will see Victoria Falls.  We plan to white-water raft on the Zambezi while there.  Then we fly to Windhoek, Namibia and rent a car to travel first to the beach town of Swakopmund, and from there, where ever else we want to go.  We all return to our respective homes from Windhoek.
Then we have a week to rest and recuperate before Betsy arrives:
Our daughter Betsy and Mike, her boyfriend will spend a few days in Mochudi.  Then we all fly to Kasane to do a few days of safari and see Vic Falls and raft down the Zambezi.  After that we fly to Inhambane, Mozambique, with a layover in Maputo, the capital of Mozambique.  We will end up in Tofo which is a beautiful beach resort location in Mozambique.  We will be renting a beautiful villa right on the beach called Casa Algodoal for five or six days.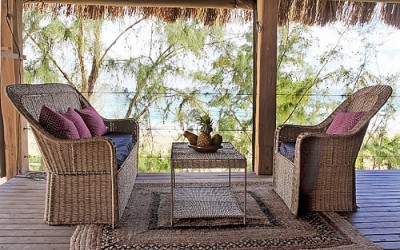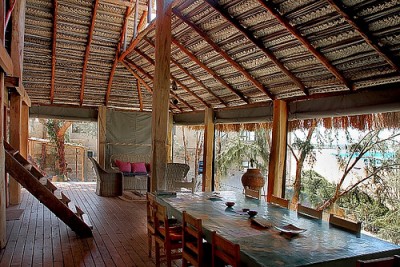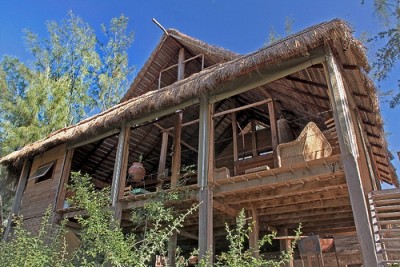 ---
Meeting the new Peace Corps Volunteers
My very favorite thing about being on the Volunteer Advisory Committee is the opportunity to be at the airport in Gabs and meet the incoming Peace Corps Volunteers.  We did it this past April when BOTS-12 arrived.  I knew some of them already from the BOTS-12 Facebook group page.  Also, I had communicated with two or three via email as I answered questions about what to pack, etc.
When they got off the plane on the tarmac and walked slowly toward the airport, I remember how tired we were from the 30+ hours of travelling.  Some had the stereotypical backpack, there was an occasional rolling suitcase, a guitar or ukelele here or there.  I could hardly believe we made that same walk a year ago.  I remember vividly how tired but excited we both were.
Three other VAC members and I rode on the bus with them to the Big 5 Lodge where we had spent our first few nights in Botswana. During the next few days, we ate meals with the BOTS-12 trainees, sat in their meetings, and even gave a presentation of our own showing them slides of our work, our home villages and our travels.  We answered a million questions and realized that we had actually learned a few things over the past 12 months.  Then we were there at their host family matching ceremony and got to relive that stressful and exciting time once again.
---
VAC resignation
I will be vacationing with David and Maria when the next PC Volunteers (Bots-13) arrive in September and will miss out on that event so I have decided to "pass the torch" and let another volunteer take over my VAC duties and enjoy that experience.  BOTS-10 Volunteer Diana Arper expressed an interest in the job, so she takes over immediately.  Have fun Diana.
edited Aug 20:  I guess my resignation didn't stick…I have been asked to step back into the role of VAC because my replacement had to bow out for personal reasons.  So I am back on the VAC.
---
Fitness
The Botswana food has agreed with me and I gained some weight during our first year here.  That was one of the reasons I decided to buy my bicycle.  I bought it in late March.  Since then I have ridden over 1,500 miles, burned a lot of calories and have lost about 10 pounds.  I feel fitter and better, buying the bike was a good decision.