We arrived in Botswana in April 2011.  The first two months were spent in pre-service training, after which we came to Mochudi where we will serve for 24 months.  When it is all over, we will have been in Botswana for 26 months.  Our blog has a small "widget" on the column to the right that indicates how many days we have left before we return and what percentage of our service we have completed.  This past week it crept over the 50% mark.  We are halfway done.  We have been here for 13 months and will return home in 13 months, in June 2013.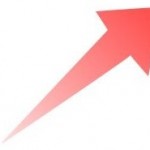 The first nine months or so the widget was configured to display how long we had been in Africa, but then I changed it to display how much time left we had to serve.  The change wasn't because of some fundamental shift in the way I think of my service, I am not anxious and concentrating on coming home, I am still very much concentrating on the here and now.
The switch to "time left" is more because I view the time we spend here and the things we experience and do here in Botswana as an accomplishment to be proud of.  When I said to Tish, "hey we have completed 50% of our service", I am not saying, "Hooray 50% done we will be home soon."  Rather, I am saying, "Can you believe it we have accomplished 50%.  Maybe the difference seems unimportant to you, but to me it is worth explaining.
So at the halfway mark I look back and this is what I see…
Adjustments:
We went through culture shock more than once.  The first time was when we moved in with our host mother in Kanye and learned about Botswana, Setswana, the culture, the people, bucket baths, our fellow Bots-10 family, and so much more.  We were separated from America and the conveniences and luxuries there, and were separated from our family and friends.  I remember that after 5 or 6 weeks in PST I couldn't wait to leave and get on with it, then a day or so before moving to Mochudi  I realized I dreaded leaving Kanye.  It felt so familiar by then, it was our home.
The second adjustment was when we moved to Mochudi to begin our service.  In Mochudi we had a new home, a new job, new co-workers, new expectations to live up to or re-negotiate.  We were separated from the cocoon of pre-service training and the support of our Bots-10 family and Peace Corps staff whom we no longer saw every day.  It was just Tish and me now, finding our way and beginning our service.  We had to learn our way around all over again.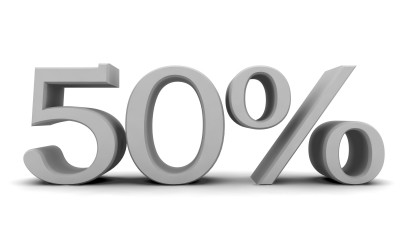 We did adjust both times.  It seemed to be a little easier for me.  Tish thinks that may be because I grew up an Army brat and moved every two years or so.  Also, in my IT career, changing employers and clients occurred much more often than anything Tish had experienced as a nurse.  I made a quick adjustment to Peace Corps service because I found ways to serve using many of the IT skills I used back home.  Tish's adjustment was made more difficult because her work with orphans and vulnerable children was so different from what she did in her career as a nurse.
Now, after 13 months, Mochudi feels like home to me.  I know the rock-strewn, sandy paths which meander through the bush like the back of my hand.  It no longer seems odd to me to have to walk by a herd of cattle or donkeys.  The other day I was on my mountain bike and rode past a man in a cart pulled by four donkeys and realized I looked more out of place than he did.  In America it would certainly be the reverse.  We are adjusted.  Living here is our new normal.
Work:
Tish has many opportunities to serve the kids at Stepping Stones International.  She takes her work very seriously and finds herself working longer hours than she did back in the US.  The thing she has taken on as a big part of her service is the Mochudi Teen Club.  This is a club for HIV positive teens.  It is a place for them to share with each other and be relaxed and open about their HIV status.  Tish is working really hard to make the club meet the needs of the teens, while training people to lead it after she is gone.
My work occurs in the District Aids Coordinator's office where I try to help them to do their job better, or as it is often called, "building capacity".  I go to the events with DAC personnel, I took part in the annual Evidence Based Planning meetings, I make suggestions about processes and procedures, and I teach them about their computers.  Outside of the office, in the community, I have done a number of things, but mostly taught computer skills at various places – the Mochudi Public library, Stepping Stones, Botswana Family Welfare Association (BOFWA), Youth for Christ, and other places.
Fun:
Our family is Bots-10 and much of our fun has been doing things with them.  Along with volunteers from our Bots-10 family we travelled to Maun, Shakawe, and the Khama Rhino Sanctuary.  We got together for parties such as birthday and wedding celebrations and we hosted Christmas in Mochudi.  We also made a big trip to Cape Town, South Africa.
I bought a bike.  That has been a huge change for me, giving me an exercise outlet and a pastime that I missed.  Plus it gives me a social outlet with other cyclists
The next thirteen months:
For the second half of our service our work will continue much as it has.  Tish will be at SSI and I will be at the DAC office and in the community.  I look forward to more involvement in the SSI Leadership Center, doing computer training and helping them with their new network of computers that is about to be running.  I also will be doing computer training for over 20 clinics in Kgatleng District.  We are open to new opportunities for service that are bound to cross our paths too.
We plan to travel a lot during the next half of our service.  We will be visited by David and Maria, Betsy and Mike and others (we hope).  We will be visiting Namibia, Mozambique, Zimbabwe and the Okavango Delta of Botswana where we have six days of safari planned.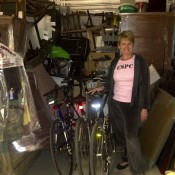 There are no more adjustments to make until we return to the USA.  I anticipate that the return to the US itself will be a huge adjustment.  We will miss Mochudi which now seems like home, and there are people I will be sad to leave.  We look forward to returning but will have to start all over again.  We have no car, no house and our stuff is in a storage unit in Marietta, Ga.  We will have to decide where to live, buy or rent a house, buy a car or two, and decide where (or if) we want to work.  Having all of our options open is exciting, but also a bit intimidating.
So we are halfway done, halfway to go.  Time has absolutely flown by.  I enjoy living in Africa but do look forward to being closer to our family and friends, and being able to drive to a grocery store and buy a Reese's Cup.