Well, I've been living in Botswana six months now.  As I look back over all that has taken place since April 3rd, I become astounded at the amount of change I have gone through.  It has been challenging and stressful to say the least, and at times I have been hanging on by a thread. A frayed, rotten, thin as your grandpa's hair, God please don't let it break, thread, on the worst of days.  Somehow, with the help and encouragement of Marion, and frequent bitch sessions with my fellow Peace Corps volunteers, I have made it to October.
I do realize that I have learned a lot in these six months.  I've learned a lot about myself, but I've also picked up some new skills.
I can walk long distances with rocks in my shoes.  Walking is my preferred mode of transportation.  There are only a few "tarred" roads in Mochudi.  Most of my walking is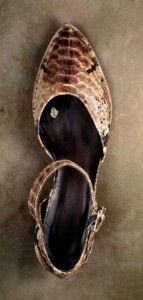 done on paths of loose sandy earth, so getting sand and rocks in your shoes is inevitable.  I've learned to add an intermittent foot flick that helps to sling the grit away from the pressure points, and on I go.  I can cross the creek on the way to work with a backpack loaded with a laptop and lunch, and haven't fallen in yet, despite the fact that the rocks I hop to cross the creek are in different places every day.  And if I occasionally take a step in the water, it just helps to wash the grit away.  I am also an expert at dodging animal dung, which is as common as sidewalk cracks in the US.  No poop on my shoes, no sirree.  I have however, reinstituted a skill my Granny taught me during my childhood summers at the beach.  I wash my feet before I go to bed.
I can cook with no recipe, and no measuring spoons or cups.  When we first arrived in Botswana and moved in with our host mom, Tebogo, I asked her to teach me to cook the traditional foods of Botswana.  I'd watch her as she just threw ingredients into pots, a handful of this, a splash of that.  If the phaletshe (grits like food made from maize meal) looks too thin, dump in a little more, or cook a little longer.  Batswana cook with what is available. So if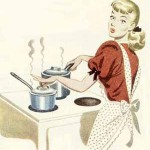 today you have onions, in they go.  If you don't have onions, find a substitute or do without.  It's liberating in a way and promotes creativity in the kitchen.
I do have to say, Tebogo's oven didn't work, so she did no baking.  Because I like to bake, I did search for measuring utensils and finally found them in Gaborone.  I have started baking bread, and am working hard to perfect pizza dough.  After all, Thursday night is still pizza night, even in Botswana.
I can handwash any and every item of clothing I own, even sheets, towels, blankets, and pillows.  You name it, I can wash it.  Tell me you wouldn't panic if your washing machine broke tomorrow.  Not me.  Just fill the bathtub with cold water and laundry soap, and dump in every dirty little thing.  Swish and soak for 30 minutes or so.  Go read a few

chapters in a good book, then come back, swish and scrub, drain and squeeze.  Refill the tub for the rinse cycle, swish and soak, and read a few more chapters.  Repeat.
The challenge comes with wringing the water out of a blanket that fits a double bed.  Place the clean items in a bucket and lug them to the clothesline.  Wring each item again and carefully hang to dry.  You have to determine which part of the clothing you don't mind having stretched areas from where they are pinned, consider if you should turn them inside out to prevent fading in the African sun, and be sure to hide the ladies' panties from the view of passersby.  When it comes to that blanket, it takes a well planned contortionist act to get it on the line, without dragging it in the sand.  Must be part of a plan to maintain flexibility in Peace Corps Volunteers.
I have completely mastered the use of public transportation in Botswana.  I can get anywhere I want to go in Mochudi, the capitol city of Gaborone, and boldly I say, even anywhere in Botswana. And I can do it without getting taken for a ride (heh heh), because I don't look like the locals.  First, it is very important to have a Motswana friend who will tell you the route or combi number that will take you to your desired destination.  Next you need to be aware of the government regulated fares.  The fares in town are not based on distance.  A combi ride is 3.30 Pula, a shared taxi on a predetermined route is 3.90 Pula, a "special" taxi, meaning you are in the taxi alone and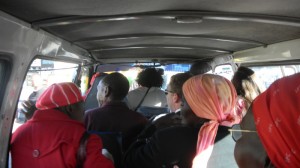 they drive you to your door, is 20 Pula.  Bus rides between villages are determined by distance and fares are posted inside the bus.  You don't buy tickets or pay before you get in, you pay when you get out.  To flag a combi, taxi or bus, you simply stand on the side of the road and lift your arm chest high to indicate you want to be picked up.  Once on, it is very important to know how to tell the driver to stop.  "Ema mo stoppong" means stop at the stop.  No matter where you are sitting in the combi, you just say it loud enough for the driver to hear and he will pull over at the next stop.  Since most people speak English, are very friendly and helpful, asking for help always works.  When we lived 6 kilometers away from my work, I took the number 2 combi every morning.  The drivers quickly learned to stop for me, and the ones on other routes knew to pass me by.  We even made it from a shopping mall in Gabs carrying a coat rack on a combi, walked through the bus rank, and took the bus back to Mochudi successfully, but not without a few comical moments.

I can give Marion a pretty decent haircut.  Hannah, the lady who cut his hair in Atlanta, was nice enough to give me a few lessons before we left.  I was awkward and lacked confidence at first, but systematically followed her advice and have gotten pretty good.  I look smooth now, spraying, combing, snipping.  I've learned to expertly tuck the comb under my thumb as I trim away.  I can use the electric clippers to clean up the neck and sideburns.  I throw in eyebrow grooming at no extra charge.  I don't pretend to be a stylist, but I can get the job done.  It doesn't hurt that Marion has awesome hair that is difficult to screw up.  He has learned not to ask for a haircut if he's made me mad that day.  I can be devilish when I have scissors in my hand.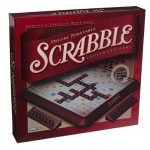 I saved the best for last.  Drum roll please.  The skill of which I am most proud.  I have become a kick ass Scrabble player.  Scrabble, over the years has grown to be an important part of our family life.  It is the game our adult kids will play when they come home to visit at holidays.  They have always loved lying on the floor around the Scrabble board, in front of the fireplace, drinking wine, and playing Scrabble.  So Marion and I splurged and bought a Scrabble game when we moved to Mochudi.  With no TV and until recently, no internet, we play Scrabble almost every night.  Marion was always good, but I am giving him a run for his money now.  I have learned to maneuver on the board to get the most points, sometimes connecting with two other words in a play, to accumulate lots of points.  We give double points for Setswana words, to help us use what we have learned.  "Ja" means "to eat".  Put that J on a triple letter, then double it because it is Setswana and you can rack up some points.  I think the most I've gotten on one play is 75 points when I put the word "liquor" on a triple word spot.  So to all of you family and friends who like Scrabble, watch out.  We are good!