I was prompted to write this post by a reader who sent me an email.  She is applying to join the Peace Corps and reads our blog.  She read one of our posts and was concerned about her safety and asked me about our safety and security.  [The exchange of emails with her is documented at the end of this post]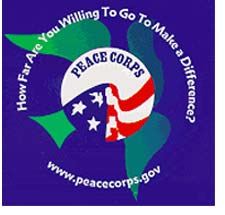 The safety of the Peace Corps volunteers is the top priority of the Peace Corps.  However, some risk comes with the territory.  A Peace Corps volunteer is living in a foreign culture, usually far from other Americans, isolated, with limited ability to speak the language, and is often perceived as being rich.
Peace Corps training includes many sessions taught by the Peace Corps Safety and Security officer in which we are taught ways to mitigate the risks by following recommendations for locally appropriate behavior, following Peace Corps rules, and using good judgement.  Before a Peace Corps volunteer moves to a site it is assessed by the Peace Corps for safety and security.  The fact is, most of us feel that the Peace Corps is a bit overprotective.
The bottom line is that Tish and I feel very safe.
Here are some good Safety and Security links from the Peace Corps web site: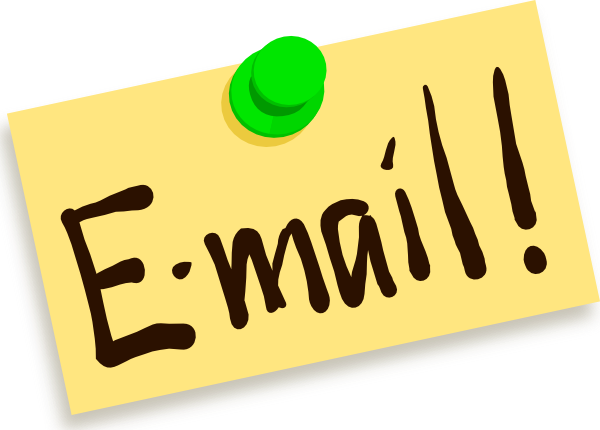 Our reader sent us an email with the following question about safety and security:
I am an over 50 peace corps applicant (or will be when I finally decide to hit "send") — but after reading through your blog, I am concerned about the safety of a single female volunteer.  When I read about the issues  with your first house, and specifically the burglary of the couple before you, I have become alarmed.  Any insight would be appreciated.   p.s. I have enjoyed following your blog.
I replied to her email with my own:
        I got your email with your question about the safety and security of Peace Corps Volunteers. First let me say that I have been in Mochudi for about four months now, and I feel completely safe.  We are now in our permanent house for the next 21 months and love it.  It is safe and secure and surrounded by neighbors who we have met and are starting to get to know.         Please don't let our experience change your opinion of the Peace Corps.  Our issue was not the norm.   Of the people in our group of trainees, we were the only ones moved because of a security issue.  None of the others have had any serious security issues I am aware of.       What happened to us was an exception; and in the end, the Peace Corps acted quickly and decisively to move us out and somewhere safe before anything bad happened to us.  The Peace Corps will tell you that the safety and security of the volunteers are their #1 priority, and I believe them.  In fact at times they seem overprotective.         It is true that the previous PCV had been robbed.  It is a fact that people do get robbed from time to time.  It happens here in Botswana, and in every other country Peace Volunteers live in, and in your home town in the USA.  That is life I guess.         I plan to forward your email to a single female volunteer who is near your age and ask her to give you her opinion.        I am glad you are enjoying our blog!   Go siame,
Marion Mobley
At my request, Maggie, a fellow Peace Corps volunteer from my group, sent the reader this email:
Hi, you must be very excited about the prospect of joining the Peace Corps. I certainly was and now that I am here, I have no regrets. Marion passed your email on to me because I am the person in our group  who matches your description. I will be 50 in February, and I am a single white female.       Peace Corps spends a lot of time on security once you get here and into training.  They take it very seriously and want us to as well. Marion is right though, we can be victims of crime anywhere and a lot of it has to do with being aware of our surroundings, not taking risks and getting to know the community we live in, just like anywhere in the US.       I live in a village with about 11,500 people. I walk about 1+ miles to and from work each day, so practically everyone in the community could see me if they wanted to.  People are generally friendly once I say hello and they are genuinely curious more than anything else. They appreciate that we are coming here to live and work and learn their language.       We have had to learn how to set boundaries but also not to be overly strict as to miss out on what life in another country and culture has to offer.  Generally though, here and probably in many countries PC serves, you can expect that you won't be going out at night by yourself and will have to be smart about who you give your phone number to and tell where you live.  I feel like these precautions are not burdensome and I am actually glad I am here at 49 and not in my early 20s. I think it would be harder as a younger person, actually, to have less to do in the evenings and these kinds of concerns to address. That said,  I belong to a rotary club that meets at night. I am supposed to stay at a volunteer's house over night in the town the club meets in and when I do that, I take a taxi from the hotel where the meeting is to his house and I don't worry.  sometimes I get a ride back to my house from a member who lives here in my village.  I wouldn't take a taxi or bus at night, but that is mostly because I have been told not to. I am not sure how dangerous it really would be.         Crime here is mostly opportunistic. The only situation I had was with an overly exuberant drunk fellow who had no plan other than to be overly friendly. I dealt with him swiftly and clearly and didn't feel threatened. I think staying clear of drunk people and places where people drink is the easiest thing within my control to avoid trouble. Being white and middle aged, I am assumed to be rich and so I don't flaunt what little I have.  I also am totally unattached to my belongings (except my two cats) so if someone wants my stuff, they can have it, which is the best way to be in the event anyone ever decides to want it.          I have spent a lot of time getting to know people around my neighborhood so I feel they will watch out for me and PC encourages us to spend the first 2 months on site doing just that – making friends and learning the lay of the land.         If your house turns out to be unsafe PC will move you. If you are an assertive and confident person, you will be fine.  If you have any specific questions or concerns, please feel free to email me and I can address them as best I can.  I am very glad I came here. I am more scared of a certain type of spider I have only heard about but haven't yet seen than I am of being victimized by crime.  Unless the spider turns out to be a criminal then I would definitely be very, very afraid.   Well, hope that helps, Gotta run! Maggie, Bots 10